Rockywoods.com Shipping Information
We offer a wide variety of shipping methods so you can choose the service that best meets your needs: cheapest way to fastest delivery. We offer shipping as inexpensively as possible. Our philosophy is to cover costs on shipping but this is not a profit center for rockywoods.com.

We offer real-time shipping rate calculations from USPS, UPS and FedEx. Shipping costs are calculated based on the total weight (and sometimes volume if it's a fluffy item like insulation), the speed of shipping, and your address.

You can get an estimate for the least expensive shipping by just entering the items you want to purchase into your cart and clicking the "Estimated Shipping" link. You need to provide country and postal code only. No login or personal information is required.

The cheapest carrier and way to ship depends on the distance, size and weight. In general though light packages under 2 lbs are cheaper to ship via USPS.

USPS (United State Postal Service)
We offer the following US Mail services inside the US:

US First Class Mail -Postcards, letters, large envelopes (flats) and small packages can be sent using First-Class Mail®. First-Class Mail prices are based on both the shape and weight of the item being mailed. For items weighing more than 13 ounces, use Priority Mail.
US Priority Mail - Fast, two-day service to most locations for both documents and packages. It's one of the best values in shipping with competitive, economical prices.



| | |
| --- | --- |
| | The only two-day service that delivers to mailboxes, mail slots and P.O. Boxes. |
| | Saturday delivery and residential delivery at no extra cost. |
UPS (United Parcel Service)
We offer the following UPS Services inside the US:



We can ship via UPS outside the US with the following services:


FedEx (Federal Express)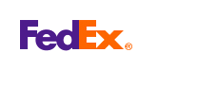 We offer the following FedEx Services inside the US:



We offer the following FedEx Services for delivery outside the US:



International Shipments
Please note that Rockywoods does not calculate or pay any import taxes or duties for shipments to countries outside the US. These costs, if any, are borne by the buyer.

INCOTERMS
We ship EX WORKS EXW, typically from iLoveland, CO. INCOTERMS is an set of business practices developed by the International Chamber of Commerce in 1936.

"EX WORKS" indicates the buyer pays shipping cost, and takes responsibility for the goods when the goods leave the seller's premises. In practice this means that once the shipment has been transferred to the carrier, and lost shipments are the responsibility of the buyer and carrier.